On a summer afternoon, 232 days ago, I ended up in Rockdale, Texas in search of a site for a project our team was developing. I notice a sign along the road that read, " BBQ" and a blue trailer with seating. I continued traveling to Rockdale every Tuesday on the 5am flight and returning every evening to New Orleans at 11pm. It made for long days and forced me into business only. If it didn't pertain to business, I didn't do it.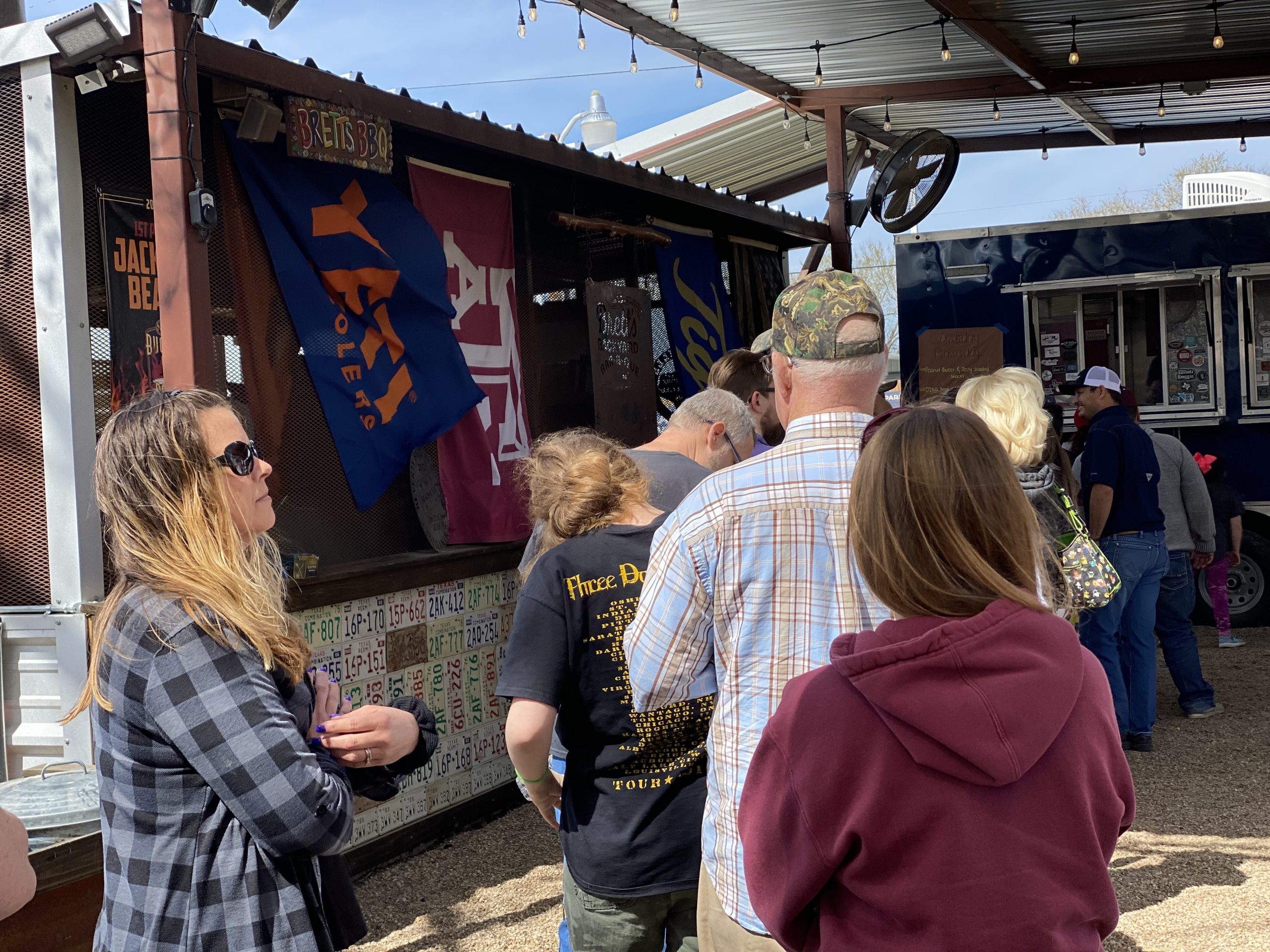 During the second month of travel, I had to attend a Thursdays morning meeting at 7:30am. This required a Wednesday flight with an overnight stay. More importantly, I was able to finally taste the much hyped, " Brett's Bar-B-Que." See, Brett's is only open Thursday to Sunday. Everyone that I met along the way always asked, " have you tried Brett's" and I always answered, "no because I am only here on a Tuesday." They'd tell me about how awesome it was and what to order. The reality of their " BBQ Food Review" didn't do it any justice.
What is more important than the amazing food, is Brett himself. Over the last 8 months, I have gotten to know Brett. His entrepreneurial spirit radiates as his greets guests and his passion to create mouthwatering works of art. As we've shared our stories that led us to Rockdale, we have similar parallel paths that includes one major theme: " BET IT ALL." That is the one thing if love about entrepreneurs, we are all cut from the same cloth in the pursuit of creating something amazing. We are also willing to risk it all for those successes.
If you have the chance to take a trip to Brett's, I would recommend just ask for them to surprise you with their favorites of the day. I would bet, whatever ends up on your plate, will be more amazing that you are expecting.
Brett's Bar-B-Que is located at 449 US -79 in Rockdale, Texas and you can reach them by calling 512-639-2736. Here is a link to a map.