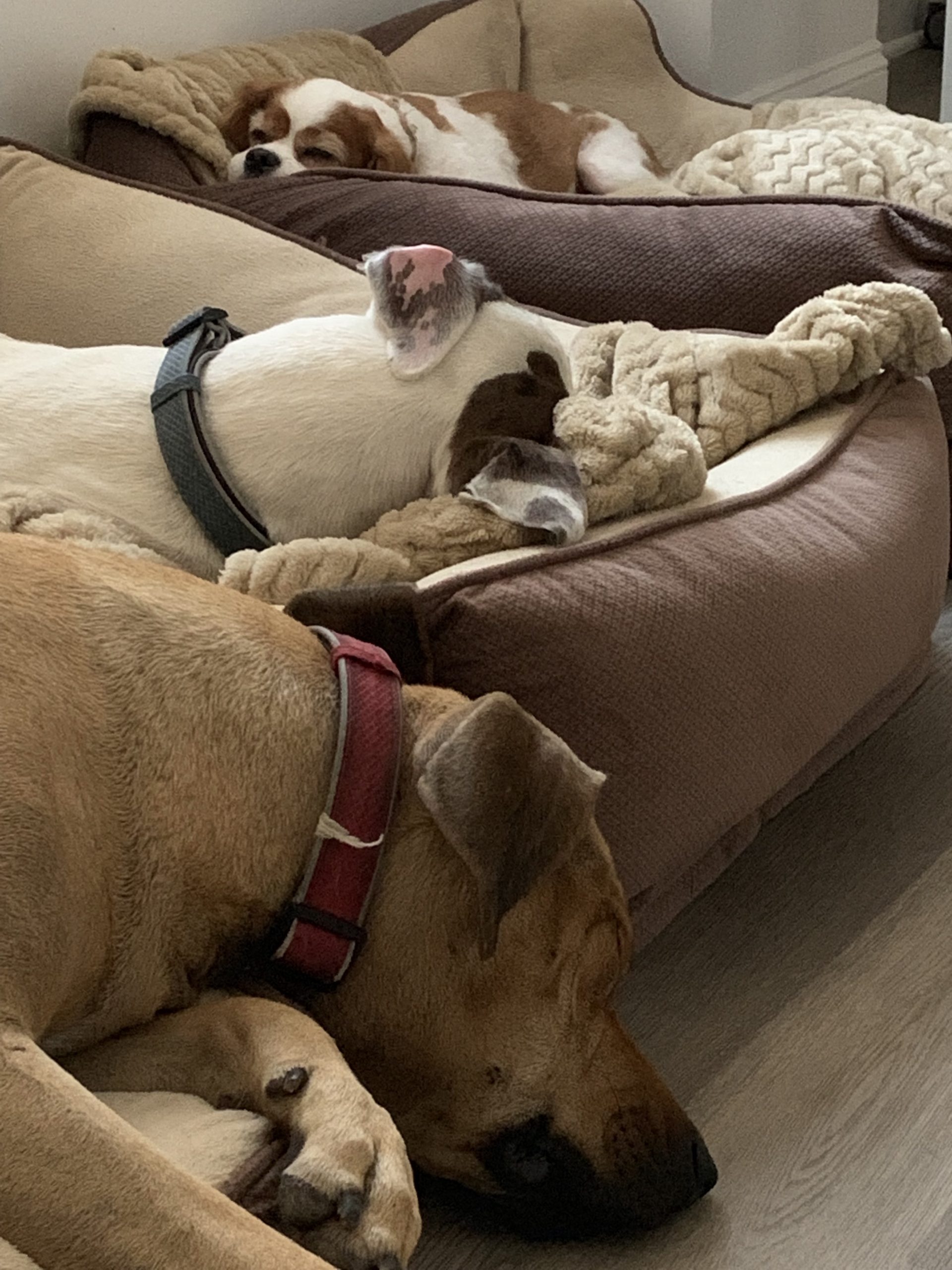 Our four legged friends make The Garden Gates a little more exciting everyday. Let me introduce our friends.
Cecil – The Rhodesian Ridgeback is my oldest son's Aiden Everett Harris' dog that was his college buddy and now is Shadow's fulltime playmate.
Shadow- American Staffordshire Terrier is our rescue that Ashton Kendall Harris found one evening in our neighborhood running along Short street just a block away from our home on Plum Street.
George- King George. He is a King Charles Cavalier that is my wife, Beth Kendall Harris office dogs baby ( that is a mouth full).
Our dogs are pretty special, but everyone say that too.